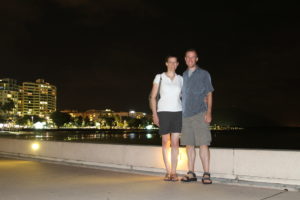 Everybody needs a break sometimes. So Kirk's sore throat got a break with the antibiotics and we got a break from the busy touring of the last 10 days and took it slow today.
Tomorrow, we'll be getting up & out early to catch the boat that will take us out on the Great Barrier Reef, where we'll spend the next 2 days/1 night.
We'll get you an update of the dives upon our return to Cairns! Until then … Cheers Mates!