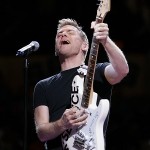 Only 1 day, 10 hours, 31 minutes, 52 seconds till we're on the road. Not that we're counting 🙂
The big news today is to let you know about our Canada road trip landing page.
Bookmark it and follow along with us during our 2 week adventure to the land that brought us Bryan Adams, Pamela Anderson and Trivial Pursuit.
Yep, Trivial Pursuit was invented in Canada by Chris Haney and Scott Abbott in 1979.  Who would have guessed?