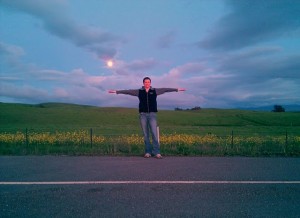 Only You can motivate Yourself, but Others can inspire You!
Well, I have been inspired to do something good this year – for myself and the community: I will participate in the 2010 Avon Walk For Breast Cancer in San Francisco, CA on the July 10+11 weekend!
To get myself in better shape (walking 39 miles in 2 days needs some preparation) and to raise funds to fight cancer ($1,800 minimum goal)!
More to follow in upcoming posts … but here's a quick snapshot from my first practice walk: 2.62 miles through the rolling hills of East Dublin!