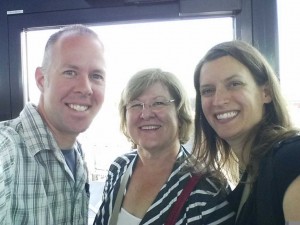 What a trip it has been!
After a 12 hour flight, 2 hours through immigration and a 1-hour wait for the shuttle bus, we are on our way home (another 2 hours, now that it is rush hour traffic), pick up J.T. (250% excitement there!) and look forward to seeing Spot again who's been waiting at the house.
A huge thank you to Teri & her family for watching J.T., and to Darlene for house & Spot-sitting over the last 3 weeks.
With 20 days exploring Swizterland, Italy, Austria and even a potty break as we sprint through Germany, our journey comes to a close.
Now back to reality … 😉