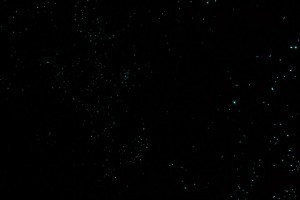 It was just after 8am as we hit the road to start our adventure south. Today we have three goals for day #4:
1. See glowworms at Waipu Caves
2. Visit Piroa Falls
3. Pickup Andrea's passport
We headed off on today's adventure down Highway 1. A half hour later as we passed through the town Kawakawa, Andrea screamed, "Hundertwasser Toilets!" Apparently Hunderwasser was a famous artist/architect from Vienna, Austria known for building without straight lines and plenty of color. We passed the toilets as Andrea excitedly snapped away. Check out the photo below.
After another two hours on the highway, back roads, and eventually unsealed (aka gravel) roads we finally made it to Waipu Caves.
Waipu Caves is known for its habitat of bioluminescent glowworms. We found this gem in our travel guide, NZ Frenzy North Island. It's a superb guide-book for everything off-the-beaten-path and is a must have for anyone travelling throughout New Zealand.
We switched to shorts and water shoes and then made our way to the cave. The entrance in only a minute walk from the car park, you just have to watch out for horse droppings on the way.
A few short steps into the cave and is darkness sets in very fast, so flash lights are a must have. As we got deeper into the cave, we started to notice turquoise blue stars dot the roof of the cave. We turned off our lights and as our eyes adjusted to the darkness those little green dots turned into what looks like the Milky Way galaxy drawn across the ceiling. It's quite an amazing sight. Check out the 8-minute exposure I took in the photos below.
We left the cave, had a friendly encounter with a couple of horses, hopped into the van and got back on the road. We spent too long in the cave and sadly decided that we'd have to skip our Piroa Falls detour (recommended by the book) in favor of making it to Auckland before 2:30pm.
Why the deadline? Well, Andrea's passport was ready for pick-up at the U.S. Consulate and pickup hours are only between 1:30pm and 3pm. It was already 12 noon and we had roughly two and a half more hours to drive. So between a water fall detour and that little red booklet, we opted towards bureaucracy rather than fun this time.
With thirty minutes to spare, I pulled into a five minute loading zone as Andrea dashed across the street to the pick up counter. Seven minutes later and a big grin on her face, Andrea hopped back into the van clutching her updated passport.
Now it was time to get some miles between us and Auckland. We won't see New Zealand's largest city again for a couple weeks when we fly back home.
After a couple of hours, and just in time to beat nightfall, we made it to Dickey's Flat. It's a Department of Conservation dry campground right next to the shore of Waitawheta river.
The sounds of the bubbling stream will make for a wonderful nights sleep.