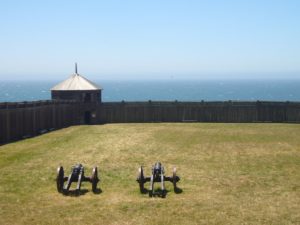 Another holiday weekend, another trailer fun trip!
For this year's 4th of July weekend, it was all about getting away … and although only about 2 1/2 hours from home, Salt Point State Park feels far, far away!
Next town: 30 miles. Next cell phone signal: unheard of. But on the other hand … the Pacific Ocean: 0.8 miles. One of the first underwater parks in California, Gerste Cove Marine Reserve: 0.9 miles. Pygmy  forest: 1.2 miles. Fort Ross: 6 miles.
While Kristina, Clae, Kody & cousin Weston had already set up camp at site 100 at the Woodside Campground of Salt Point State Park on Thursday, Kirk and I joined them on Saturday and took over site 99 … just across and perfectly "pre-reserved" for us by our friends, with the OK of the park rangers! Kirk's friend James joins us as well on Saturday afternoon, setting up his tent under the trees at our site.
A stroll along Gerstle Cove on Saturday brings many discoveries in and around the tide pools: Crabs. More crabs. Sea anemones. And then some more crab. And for those who didn't get enough excitement from this little trip: the racoons are a sight to see! They'll come right up close to the campsite, while we're sitting around the fire, to check out what's on and around the picnick table. And later tha evening, they nab the bag of marshmallows – right from the table! While Kirk and James are still sitting less than 6 feet away!
Sunday is time for the next excursion – and while Kirk and James decide on a hike to the pygmy forest (which turns out to be not quite what they had expected), the 3 Andersons, Weston and I make our way to Fort Ross, to explore the old Russian settlement and the cannons! (Kody's new favorite word.)
After a relaxing evening around the campfire, our long weekend is nearing its end faster than hoped for, and by late Monday morning, we're already all packed up and ready to head home again.
Happy Independence Day, USA! Happy 4th of July, 2011!