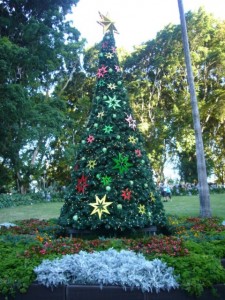 Can it really be that today, Day 16 of our trip, is already our last day? The one when we are leaving Sydney, and Australia?
I guess it is so. After city sightseeing, mountain hiking, Outback driving, coast exploring, animal feeding, reef snorkeling and shark diving, rain forest sky-railing and finally gift shopping, we have seen & done it all. At least all that we had planned for.
So today, we have 3 more things on the list: eat breakfast, get to the airport, catch our flight. Pretty simple and manageable. Especially, since our day today will be about 43 hours long! 🙂
Let's get it started! I will send out another post when we're back home, sort of a re-cap, including any facts & figures I might have forgotten to mention during the last 2 1/2 weeks!
Until then … Cheers mates!